Bluebirds is a collection of 16 adorable bluebirds for you to play with - one for every need! They are shown full size on a 12x12" preview except her majesty the "queen" who is enlarged in the display only. Click image to enlarge. Click Buy It Now Button below the preview to purchase from my PayPal Store for $3.99. Today I'm giving you a totally cute 5" word art made from this kit to sample. Enjoy!
Our adorable Bluebird family has grown! Now we have
Bluebirds
,
Bluebird Baseball
and the glitzy
Bluebird Dress Up
!
I've got something very special for you today! I really want you to enjoy these luscious little Bluebirds for your special layouts, so, if you buy any two Bluebird kits, you can have these two gorgeous 12" Boy & Girl Bluebird Translucent Stained Glass Frames for FREE! (They resize easily in case you want to use them smaller.)
You can find
Bluebirds here
,
Bluebird Dress Up here
, and
Bluebird Baseball here
.
I used feathers from my
Peacock Feathers Kit available here
.
I liked these little guys so much that I made an animation of them for you to enjoy. Because I used a personal use tree by madigirlscraps@msn.com this is just to watch, not to grab.
:( I can't get it to run :(
I have done it the same as my blinkie but just can't get it to run here. So sad.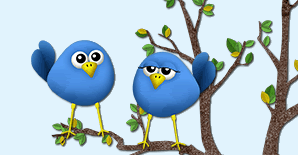 If you like it well enough to download, please leave me a comment at the bottom of this post as I have disabled 4shared comments. Please support this blog by shopping my PayPal store. God bless you!
Download
here
. Check out my TERMS OF USE
here
.The password is jesuschristislord.
Digifree
CraftCrave
CraftCrave
---