'Thus says the LORD,
"Do men fall and not get up again?
Does one turn away and not repent?
5 "Why then has this people, Jerusalem,
Turned away in continual apostasy?
They hold fast to deceit,
They refuse to return.
6 "I have listened and heard,
They have spoken what is not right;
No man repented of his wickedness,
Saying, 'What have I done?'
Everyone turned to his course,
Like a horse charging into the battle.
7 "Even the stork in the sky
Knows her seasons;
And the turtledove and the swift and the thrush
Observe the time of their migration;
But My people do not know
The ordinance of the LORD." Jeremiah 8:4-7
I recently saw this idea on www.karaspartyideas.com and had to run right out and make one of my own. It is SO absolutely cleaver and the results are amazing! I used a larger glass bowl so I could fill it with cake balls for church fellowships. All told, with a 50% coupon for the cement and regular price for the rest, it cost just under $15 with tax. I can't wait to take it to the next fellowship meal!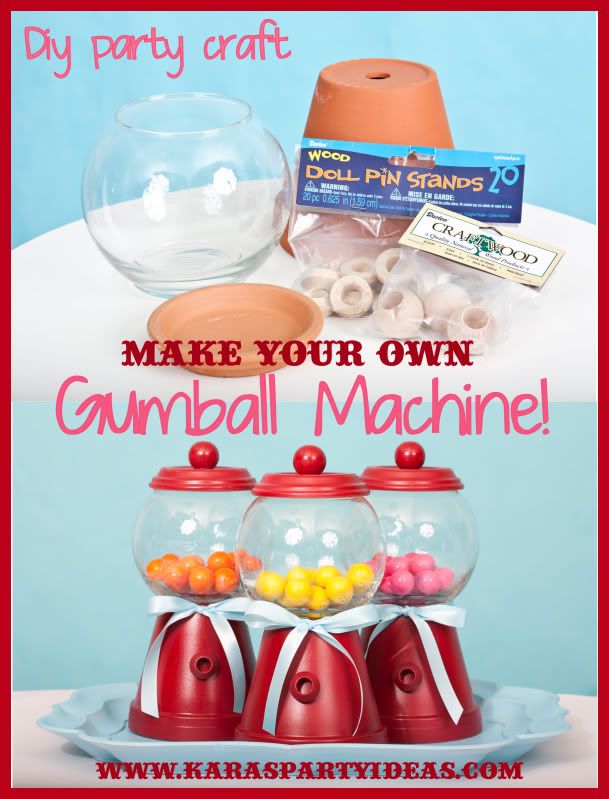 Update - I made it quite a while ago planning to fill it with cake pops (without sticks) to look like gumballs. Sadly, the "Christmas Red" in my Wilton colors was shocking pink instead, so we had no red "gumballs", but it was still fun.

Please support this blog by shopping my PayPal store. God bless you!
Download here. Check out my TERMS OF USE here.The password is jesuschristislord.Digifree CraftCrave CraftCrave
---